WHERE THE PAGER TAKES US - Saturday 21st September 2013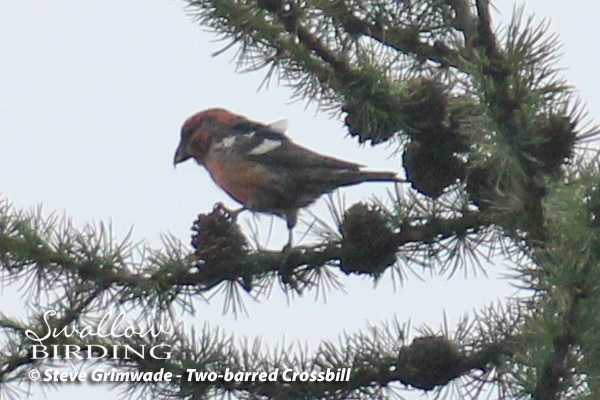 After a stop for coffee and a bacon sandwich, we started the day close to Leiston, where it didn't take long before we were watching a cracking 1st year LESSER GREY SHRIKE. It was sitting on fence posts and dropping down to feed, giving us good views. From here we drove the short distance to Sizewell, where up to 30 LITTLE GULLS fed off the outfall and also, we had reasonable scope views of an ARCTIC SKUA, which sat on the beach and occasionally made feeding forays which attracted the local HERRING GULLS. A female COMMON SCOTER bobbed up and down on the sea and CHIFFCHAFF could be heard in the scrub nearby.

Our next stop was Caister, where our luck continued with a superb 1st winter ROSE-COLOURED STARLING, which frequented the rooftops with COMMON STARLINGS. A SPARROWHAWK disturbed the flock, but they soon came back and the ROSE-COLOURED STARLING continued to show. Here we enjoyed lunch overlooking the sea and noting up to 10 RED-THROATED DIVERS, 2 GANNETS and 2 MEDITERRANEAN GULLS, as well as a flock of WIGEON and several TEAL.

We then decided to head off to deep and darkest Breckland, in the hope of seeing some Two-barred Crossbills at Lynford Arboretum. An hour or so later we were standing with a crowd looking up at the trees. The birds had been recently seen but only for a few minutes and that was after a 6 hour wait by some birders.

Nevertheless, few minutes later, we heard the 'chipping' of COMMON CROSSBILLS and a flock of around 30 birds landed in nearby trees and started feeding. Scanning diligently produced a female TWO-BARRED CROSSBILL and eventually we saw 2 males, including a stunningly well-marked bird!

With some time spare, we visited a site in the Brecks where we found 11 STONE CURLEWS in their traditional post breeding flocks, allowing some good views, before a tea stop and heading off home after what had been a great day!