WHERE THE PAGER TAKES US – AUTUMN SPECIAL #1
Saturday 13th September 2014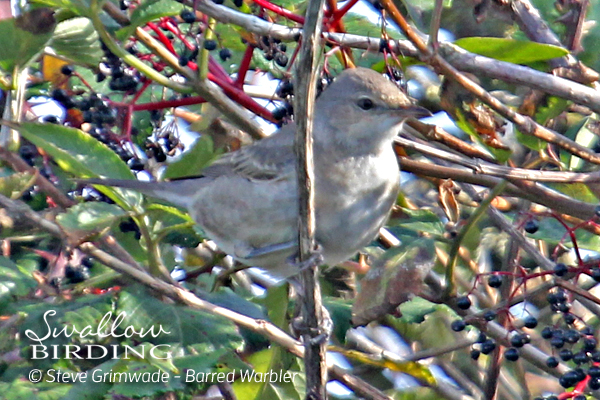 We started our day at Thorpeness in Suffolk where we soon connected with one of the long-staying BARRED WARBLERS which showed well in an area of Honeysuckle and Bramble close to the path.

With the pager relatively quiet we made the decision to head up onto the Norfolk coast with the marshes at Blakeney our goal. We eventually located our target, a 1st winter RED-BACKED SHRIKE sat low in a bush. Unfortunately the bird didn't look too well as it was very inactive and kept falling asleep. Other species here included NORTHERN WHEATEAR plus really good numbers of HOUSE SPARROW.

Our last port of call was the beach at Cromer where we studied the gulls present around the pier. Despite finding several good candidates, we failed to find any Caspian Gulls with certainty. We did, however see quite a few GANNETS flying east.