LOCALBIRDER – Two Tree Island & Southend Area
Wednesday 4th February 2015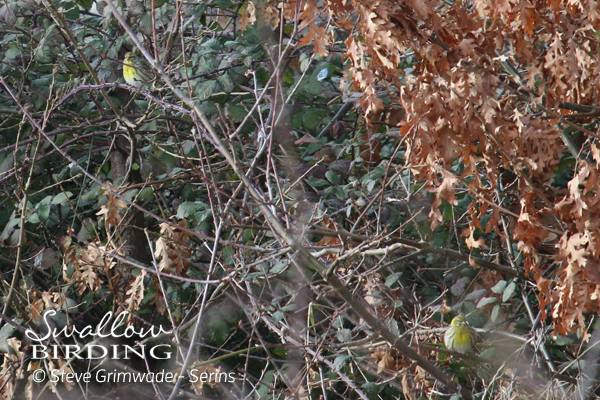 A great day spent in South Essex and despite a very cold northerly wind we saw some superb birds. GREENSHANK, a male SPARROWHAWK sitting in one of the hides and clouds of WADERS were the highlights of Two Tree Island. After a warming cuppa and a bacon sarnie in a nearby café we headed over to Gunners Park, Shoeburyness where it didn't take long to find the two male SERINS after they had gone missing for over an hour! We had great scope views before they flew north over the houses.

We concluded the day at Wallasea Island where two HEN HARRIERS, 3 SHORT-EARED OWLS, 200 CORN BUNTINGS and both MARSH HARRIER and SPARROWHAWK kept us entertained.