BRECKLAND BIRDING #2
Sunday 26th March 2017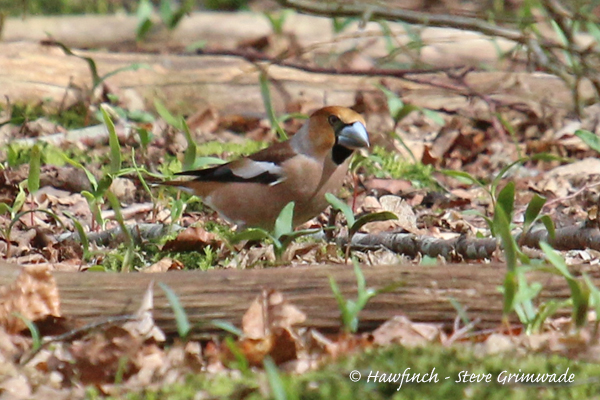 With the clocks going forward an hour, we were up and off and our breakfast stop produced three GREAT SPOTTED WOODPECKERS, whilst we picked up six of our group.

Reaching a spot overlooking the forest, we were treated to great flight views of a singing male WOODLARK whilst nearby we located two STONE CURLEW looking furtively from a stony field.

As the morning warmed up we were treated to great displays by RED KITES, COMMON KESTRELS, COMMON BUZZARDS and SPARROWHAWKS, but best of all we had great views of an adult male GOSHAWK.

YELLOWHAMMERS, MARSH TIT, SKYLARK and several SHELDUCK were also seen before we headed north to Drymere. Our walk here took us straight to the wintering GREAT GREY SHRIKE which performed well.

Two more WOODLARK sang from the treetops before we headed back to the van.

Lunch was enjoyed at Lynford Arboretum before we wandered down the track. Several HAWFINCHES gave good views along with BRAMBLING, SISKIN, NUTHATCH and COAL TIT.

Down at the bridge we watched TREECREEPER, MARSH TIT, SISKIN and NUTHATCH before checking the pines and eventually we found five COMMON CROSSBILLS in the treetops which delighted everyone.

Our last port of call was Santon Downham where a male FIRECREST collected insects plus BRAMBLING, four MANDARIN DUCKS and a couple of GADWALL.

The weather was once again superb throughout and the day produced some quality birds!