STEVE GRIMWADE - Leader/Tour Planner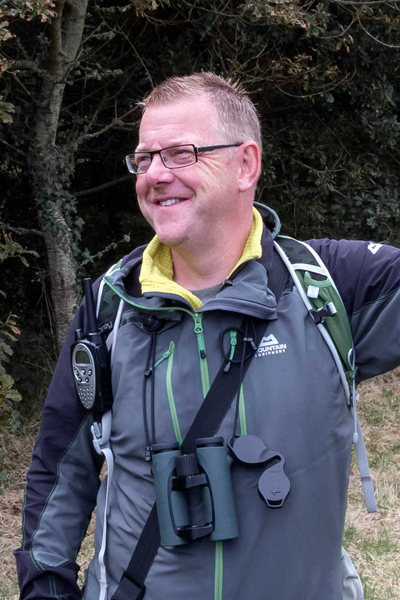 Swallow Birding partner, leader and tour planner Steve Grimwade has been birdwatching for over 25 years. During this time he has visited Spain, Portugal, Finland, Sweden, Belarus, Denmark, Iceland, Poland, France, Norway, Estonia, Holland, Belgium, Morocco, Turkey, The Gambia, Greece, Mauritius, Australia, The Canaries, Israel, Hungary, Bulgaria, Corsica and Cyprus in search of birds.

He is a well-known birder in Essex having birdwatched extensively in the county for over 25 years. Steve has found rare birds in Essex including Whiskered Tern and Pacific Golden Plover both of which were second records for the county. Steve has also co-edited The Essex Bird Report, winning the Best County Bird Report award and was Art & Photographic Editor on the A & C Black book The Birds of Essex. He serves on the Essex Birdwatching Society's Executive Committee and has lead their monthly birdwatching field meetings as principal guide for over 15 years. Steve also led guided walks for the Essex Wildlife Trust for over seven years.

As well as birds, Steve has a huge interest in Butterflies, Moths, Wildflowers and Dragonflies which feature in our tours.